[page_block hash_id='Clients'][block_with_image orientation="left" img="Murali_Murthy-July.jpg"]
How can I help you engage your audiences today?
With a Master's Degree in Communications, I bring consummate Copy - Content Writing - Creative Strategizing experience to the table.
• Beyond copy-content writing. Effective audience 'engagement'
• Proven ability to conceptualize the 'big idea' and see it through
• Can direct teams and manage projects from brief to completion
• Portfolio: Print, Web, Social Media, Direct Marketing, TV, Radio, Events
• Expertise: FMCG, Education, IT, Finance, HR, B2B and other diverse sectors
View More[/block_with_image]
[block_with_image orientation="right" img="Murali-Murthi-with-Raymond.png" custom_class="color1"]
See what clients are talking about Murali Murthy
Testimonials[/block_with_image]

Rogers. TD Canada Trust. P&G. Dell. Canada Post. Scotiabank.
Bell Canada. Country Harvest. Deloitte. Panasonic. Reebok.
Sunlife Financial. BMO. Blackberry. Sony. Visa. KLM. Whirlpool.
Hilton Hotels. Pepsico. Benson & Hedges. Smithkline Beecham.
Nestle. Heineken. Budds BMW. Audi. GE. Microsoft. Johnnie Walker.

Multicultural Marketing Expertise
Strong grounding in multicultural marketing. I specialize in communications directed at South Asian clients in Canada.

CAMP Networking Canada
I also volunteer my time with CAMP Networking Canada, and help Canadians to settle fast and build their careers.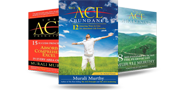 Author, Speaker, Coach
The ACE Principle – 15 Success Principles to Absorb, Comprehend and Excel in Every Area of Life.
[page_block hash_id='Portfolio'][portfolio posts_count="19" category="" columns="4" filter="false" more_button="See all
projects"]